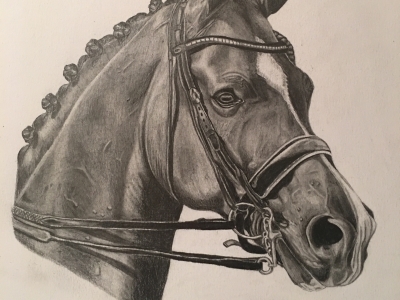 Entries are open for this year's award click on the link to find out more.
The Pony Club is pleased to announce that it is once again teaming up with the Society of Equestrian Artists to run the John King Young Artist Award!
Now in its fifth year, the competition is open to all Pony Club Members in the UK and was relaunched two years ago as The John King Young Artist Award. One of the leading sporting artists of the post-war era, John King had close ties with both The Pony Club and the SEA and it is hoped that this competition will inspire the next generation of equestrian artistic talent.