Mini Working Dogs Badge
Working Dogs
To recognise at least four working dogs, e.g. Spaniel, Labrador, Terrier and German Shepherd.
Have knowledge of what a working dog does; e.g. gun dog, guide dog, or police dog.
Collect pictures from a magazine or draw the working dogs or use photographs and say what job they might do.
Working Dogs Achievement Badge. Please use the link for details of the Working Dogs Badge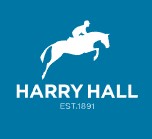 Trip to the hunt kennels can be one of the 12 dogs for this badge, postponed until further notice. As soon as we can we will arrange a trip to Holcombe Hunt Kennels
Working dogs Quiz

Achievement Badge – Understanding Training – this badge is for members ready to take C test and above Please use link for details of syllabus Understanding_Training Members need to familiarise them selves with the training scales. Once you have used the link click on the centre of the image
Butterflies & Moths Achievement Badge
Use the links to down load the information sheets and Quiz sheets for the Butterflies and Moths Badge. Parents can keep with the work when needed. May be a competion to post as many Lepidoptera ( LEP-i-DOP-tər-ə) on the FB page.
Information sheets on Butterflies & moths
Quiz Sheets
ACHIEVEMENT BADGE Butterflies and Moths
Flags of the Equestrian Nations
Flags-of-Equestrian-Nations-achievement-badge (2)
Any body completing achievement badges there is a £2 charge for the badge . To pay the link is on the Events tab